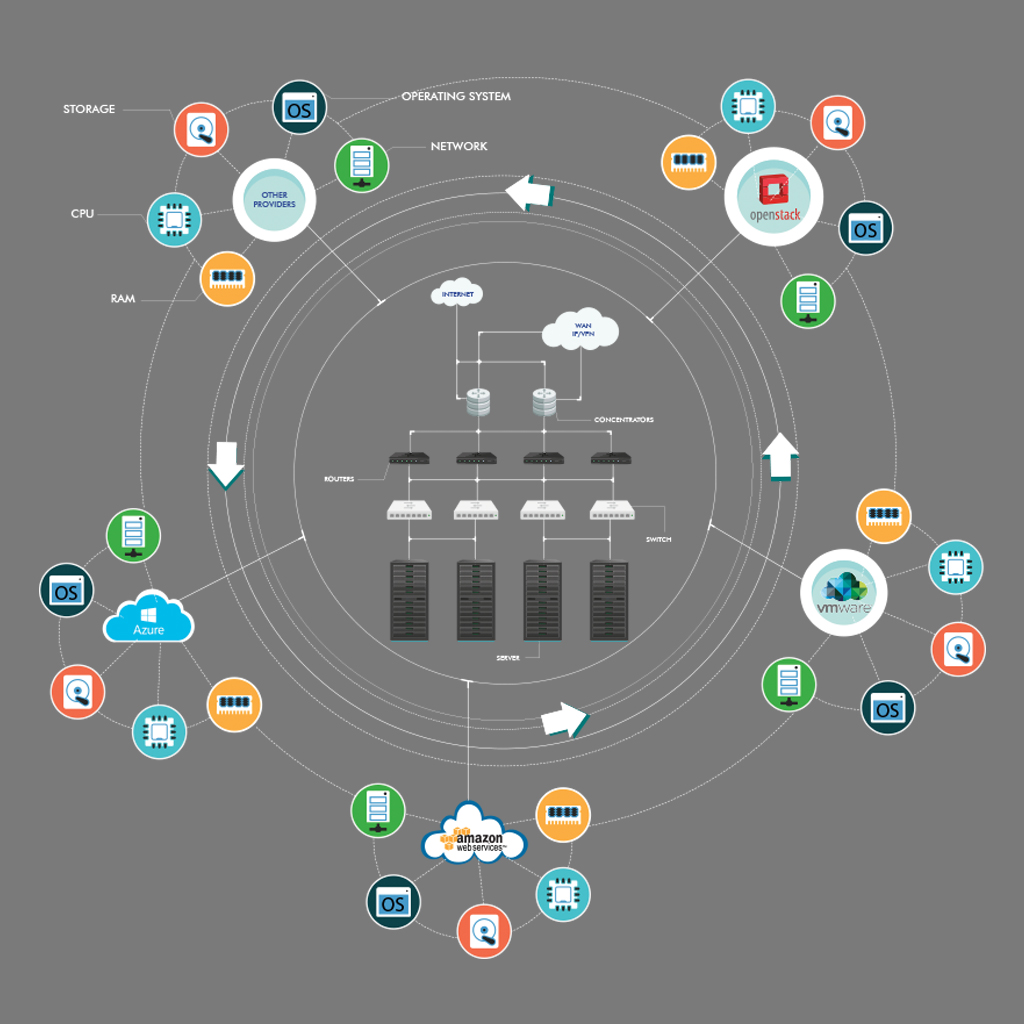 Infrastructure Orchestration & Management
⇢ Cloud agnostic - interfaces with all major public, private and hybrid cloud providers
⇢ One click deployment of complete environment - creates and manages virtual resources in minutes.
⇢ Provides End-End Infrastructure orchestration and Management services
⇢ Seamless re-deployment of virtual resources
⇢ Cloud Bursting - scaling environment from one cloud to other
⇢ Resilient environment with automated recovery
⇢ Automatic synchronization between Primary and DR
⇢ ServiceNow – Order guides/catalogs are built using the ServiceNow integration
⇢ CMDB - All data is integrated into the ServiceNow CMDB
⇢ Hardware discovery of the complete IT environment and provides interactive network topology
⇢ Interfaces with all major storage providers
⇢ Software discovery provides complete details of all services
⇢ Continuous or scheduled discovery of application and infrastructure, agent or agentless
Service/Application Orchestration & Management
⇢ Seamlessly launches services/applications on Windows and Linux operating system for physical servers and all major cloud providers (Private, Public, Hybrid clouds).
⇢ Automatically deploys full application stack
⇢ Provides incremental / rolling updates for the full application stack with little to no downtime
⇢ Provides capability to dynamically allocate resources for efficiency and cost optimization
⇢ Provides resilient environment for the full stack (Applications, Web Servers, Database Servers, Storage devices) with support of automatic recovery, dynamic scaling, load balancing, and proactive monitoring
⇢ Proactively monitors services, storage devices and network.
⇢ Generates alerts and notifications in near real-time
⇢ Provides performance analysis for usage, cloud provider, network I/O, application usage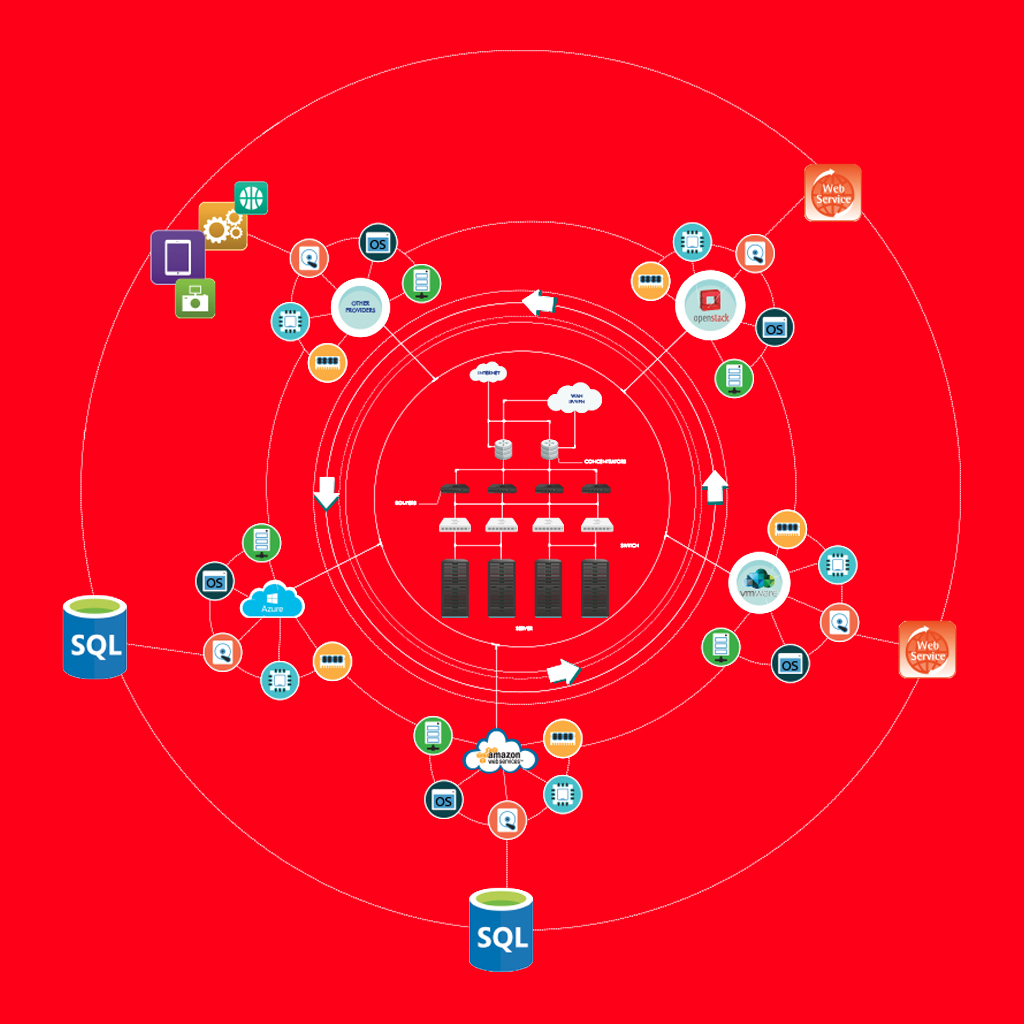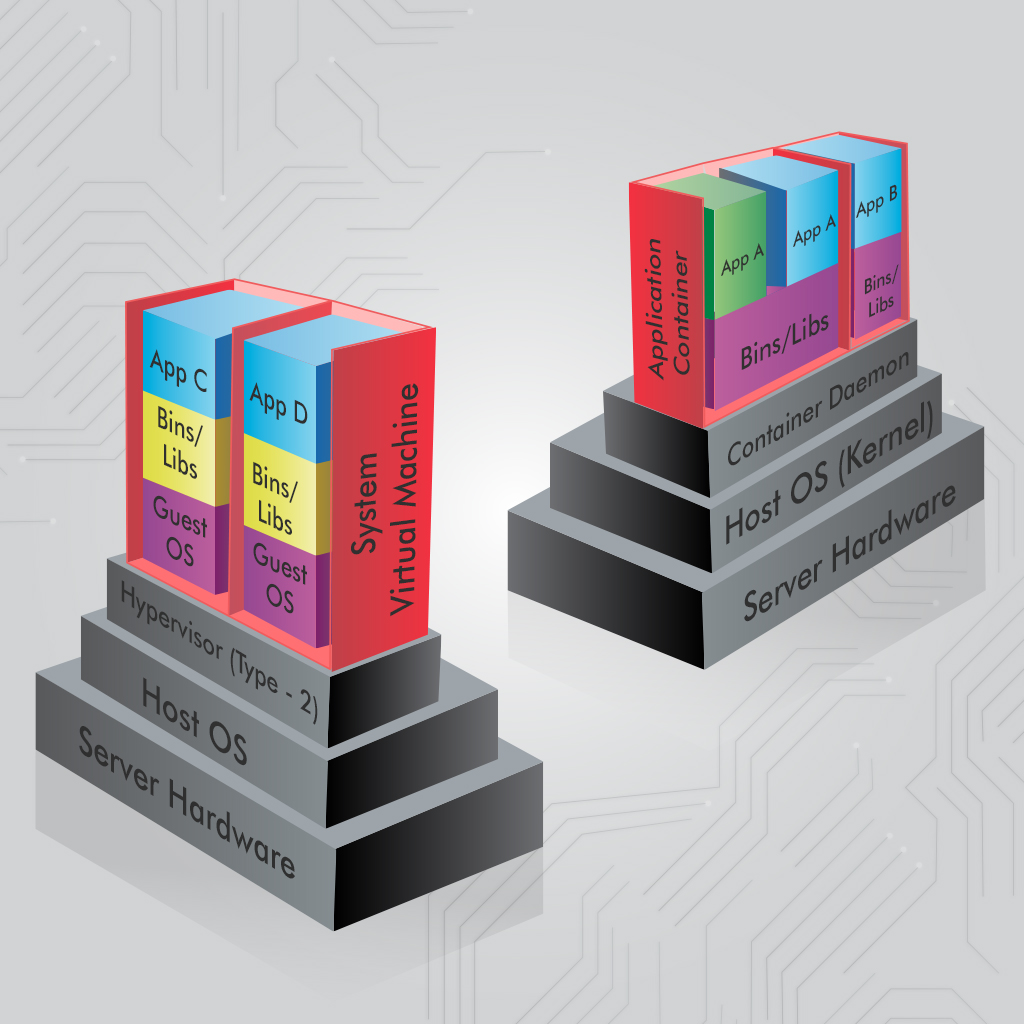 ⇢ Promotes running services in containers in support of DevOps CI/CD efforts
⇢ Manages applications developed in containers for increased portability
⇢ Supports Kubernetes and Docker Swarm
⇢ Provides standardized environments for development use
⇢ Supports on-premise or cloud deployments
⇢ Delivers validated updates for container environment
⇢ Proactively monitors infrastructure and services
⇢ Tracks resource utilization to help capacity planning
⇢ Generates near real-time alerts. Allows for custom alert generation
⇢ Includes log collection and correlation
⇢ Builds dynamic topology from server to application to container level
⇢ Provides real-time traffic flow between nodes from application to container level
⇢ Integrates with Asset Management System to synchronize asset information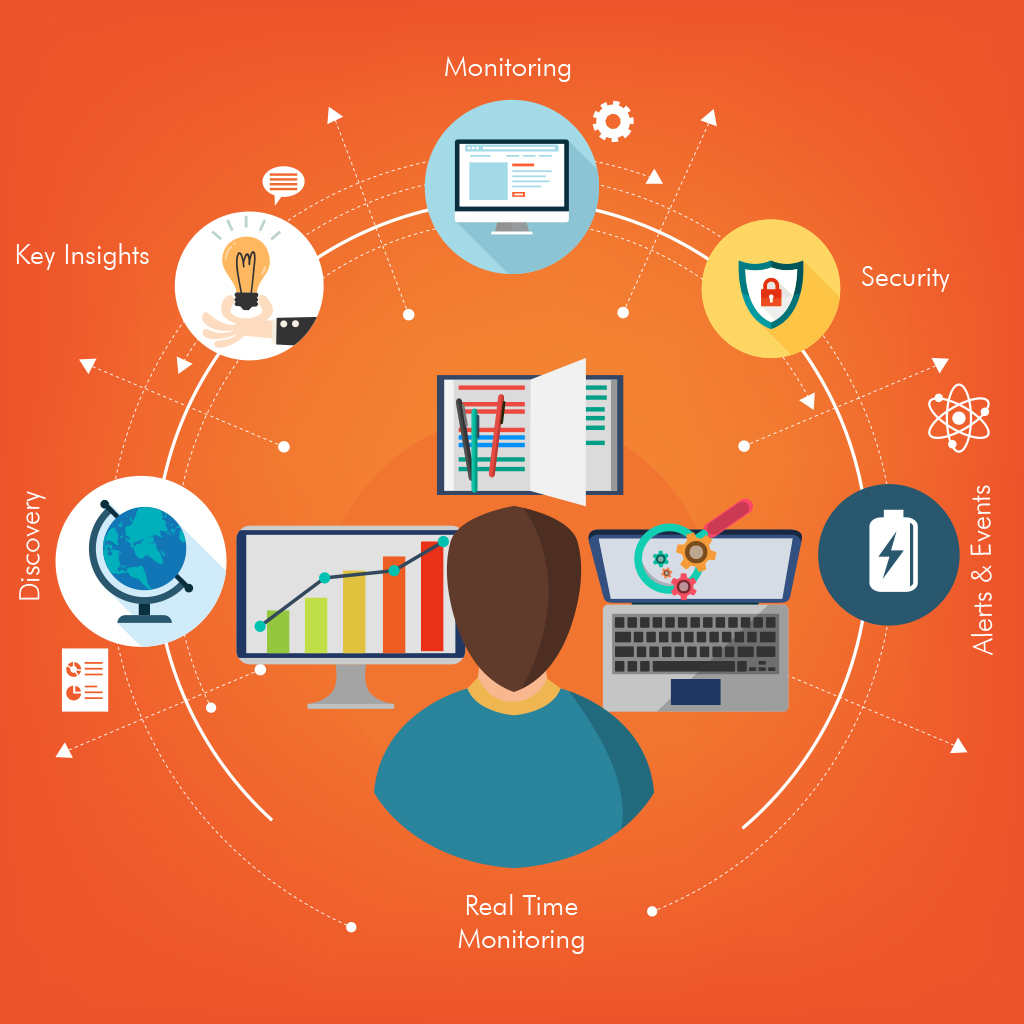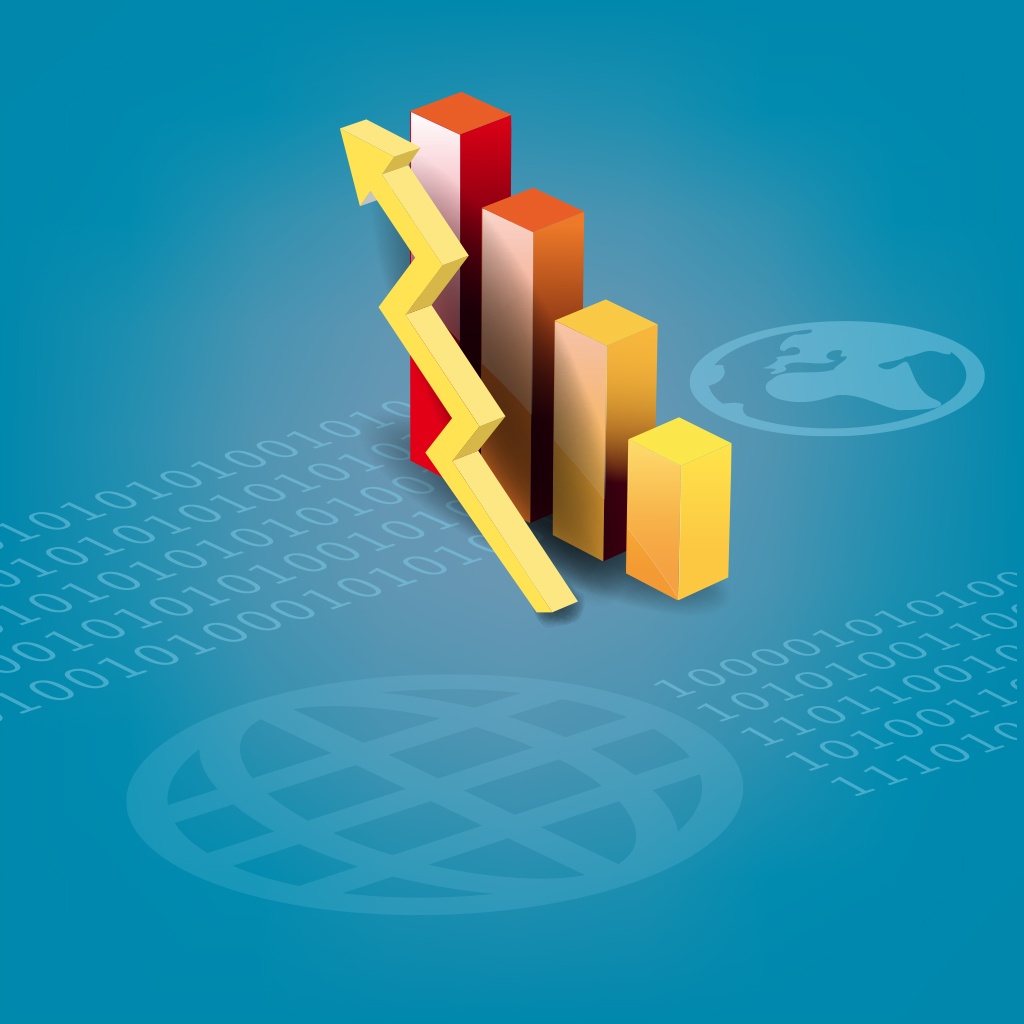 Custom reports with filtering are provided for:
⇢ Entire IT environment
⇢ Individual Virtual Machine level
⇢ Service/Application level