Accelerate your Digital Innovation through Cloud Migration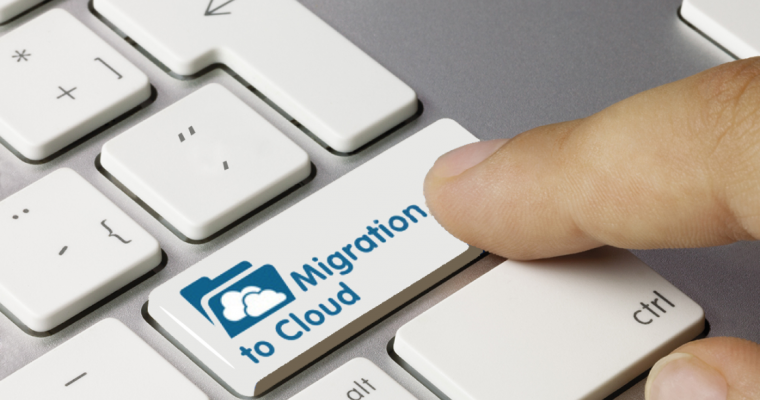 Do you know 80% of the companies' workload is still on-premises? Enterprises can utilize this opportunity to make the best use of cloud migration and stand different among the crowd. 
In the world of Digital Transformation, agility and innovation are the driving force of the IT workloads, as a result, 83% of the enterprise workloads are expected to be operated in the cloud by 2020. If you haven't considered cloud as one of your strategies to maintain the IT workload, then it's time for you to reconsider your decision.
The organizations relied on on-premises and local platform may find it difficult to incorporate the recent IT trends such as Public Cloud, Private Cloud, Hybrid Cloud or Multi-Cloud in their workflow. The Cloud adoption helps to increase reliability on the enterprise data storage, time-saving process in routine, less complexity, and affordable process, safer and unique approaches to managing the workflow.
Considering the current IT trends and enterprises expectations, domain experts of the industry feels that Cloud Migration is the best way to keep up with the Digital Transformation and meet the ever-evolving customer needs quickly. Thus, adopting a Cloud Migration strategy can help organizations to retain existing clients and convince customers for new business opportunities.
"Cloud Migration strategy seems tip of the ice-berg but many fail to get it right in the first place"
Organizations when try implementing Cloud Migration; faces numerous challenges in the form of data interoperability, application portability, data integrity, security, and business continuity. But choosing the right Cloud Migration method and proper planning helps to execute the process with less hassle and complexity. In other words, on boarding expert's team to handle workflow makes it easy-go process.
When adopting a Cloud Migration strategy, it is necessary for organizations to ensure the key factors, such as process compatibility to deploy applications on the hardware, and flexibility to sync with the application architecture. Also, it has to be ensured whether; applications that are updated in recent times are prioritized appropriately and prepared to hold the outdated applications.
When you're planning for the Cloud Migration process, organizations should analyze and verify with the cloud management partner on the common application migration models that suits them better:
Lift and shift: The application is directly shifted from on-premises to the cloud environment. It uses Infrastructure as a Service (IaaS) model.
Revise: There would be considerable changes available to the code or architecture of the application to move it to the cloud environment.
Refactor: This model does not involve changes to the application code or architecture but involves optimizations and changes to the cloud environment. It uses the Platform as a Service (PaaS) model.
Rebuild: In this model, the current code is shed to support new code.
Replace: The native application is migrated to vendor-based application.
Retain: The recently upgraded applications are not prioritized or listed in the migration process
The right strategy and expert's team handling the process can help bring the optimal outcome. Collaborating with CNET, you will be facilitated with advanced IT resource management, faster deployment, minimum IT infrastructure, auto-backup feature, greater mobility, and perfect IT insight.
How Enterprises get benefited from CNET's Cloud migration solution?
Cost Saving: Employ a flexible way of payment or pay per use model concept to reduce abrupt cloud cost variation and enhances the project savings.
High Performance: Improve productivity aspect of the team as they can access the work regardless of the time and location across the globe over the internet.
Security: Leverage the key security features that are offered as a part of the cloud service.
24/7 Availability: Round the clock availability of applications on the cloud for use by the resource, unlike on-premises or local systems.
Time Efficient: Access and continue to work even from home or on the way to the office, accomplish the tasks on time.
How Enterprises get benefited from CNET's Cloud migration solution?
Cost Saving: CNET Cloud migration solution provides accurate recommendations of target cloud infrastructure size by analyzing resource utilization over a period of time. The recommendation includes optimized resource utilization and accurate capacity planning.
High Performance: CNET Cloud migration solution aims to reduce manual effort by automating recommendation generation and deploying to target system. This brings lot of improvement in application migration time.
Security: Leverage the key security features that are offered as a part of the cloud service.
24/7 Availability: Application high availability is maintained by automating Disaster Recovery deployments and continuously monitoring readiness of DR environment.
Time Efficient: With the level of automation available through CNET migration solution, the time of delivery is very fast.
CNET Global Solutions has proven experience in application development, maintenance, and transformation, which helps its clients to excel their digital journey with agility and flexibility. Our expertise in Cloud Management includes Release Management, Cloud Migration, Cost Optimization, Public, Private and Hybrid Cloud Support Migration. Our solutions help you to execute quick cloud app migration, lifecycle management of the environment, accelerated developer productivity. You can also interface with all major public-private and hybrid cloud providers in a short time frame.
Connecting apps, data, and services in new ways helps you to accelerate digital innovation through Cloud migration. CNET Global Solutions provides new age practices and products to execute a Cloud migration process with the help of Matilda Cloud Solutions. Contact us today to get more insights on Cloud migration practices; our experts will assist and help you find the right cloud migration solution.
Get started with CNET's Matilda to accelerate digital innovation and be among the Cloud Migration benefited enterprises.